Now that the deadline for our first giveaway is up, it's time for the second round. In this pack, we have a group of Lapis-themed prizes! Rules and more below.
I would like to start off this post by announcing the winner of our last giveaway. Congratulations to OverbakedGem, our winners of the first Beach City Bugle giveaway!
Now for this giveaway, we have decided to make things a bit less random and more character-centered. The Water Witch herself is the star of the show for Round Two of our series of giveaways. Let's get to the prizes.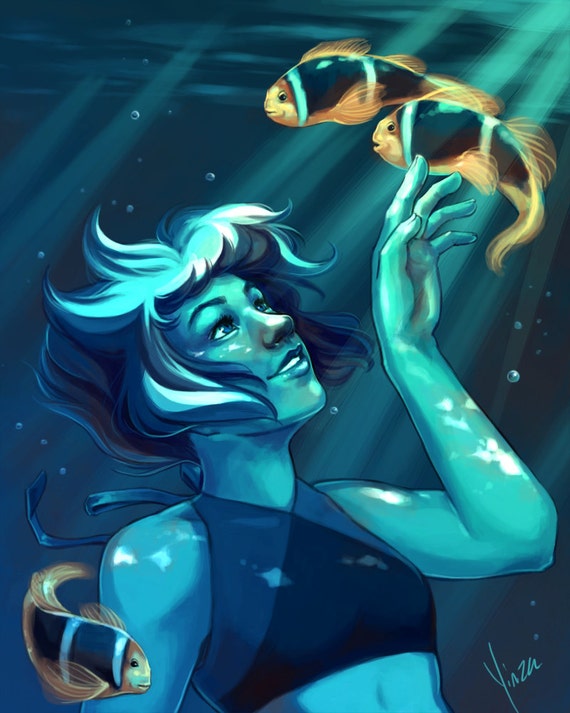 Next, we have this wonderful artistic print of Lapis's gem by
KatandNoahsCreations
. The cool thing about this one is that it is currently an exclusive to this giveaway!
Here we have a beautiful Lapis pin by
Esqueezy
.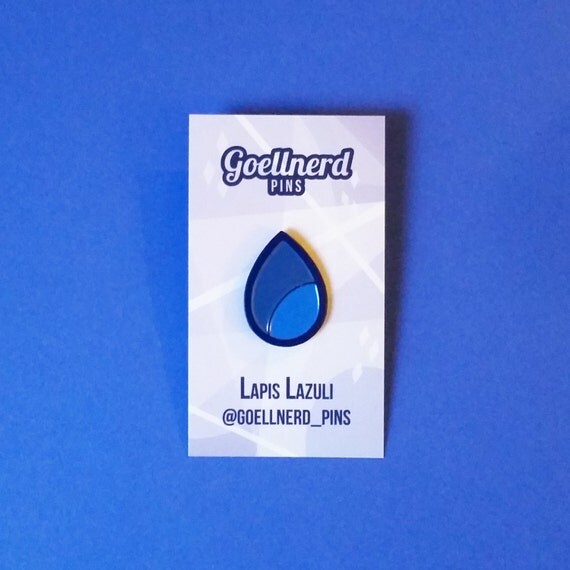 Same rules as last time:
Must be 18 or older to enter.
Must be located in the U.S.
Deadline for entries is November 30th.
You must have an IntenseDebate account. (Sorry, no guest comments!)
These items will be mailed to you, so you have to be okay giving out your address if you win.
You can comment once per day for the duration of the contest, for extra entries!
If you win, you have 3 days to respond, otherwise we'll have to pick somebody else.
Winner will be selected and contacted December 1st.
Only comments on this post count for entries to the giveaway.
Since this is our first contest, all entries must have the word "First!" included. You can make other non-entry comments as well, though.